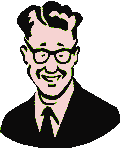 Who are we?
We are a group of Java programmers who would like to use our skills to build great software and earn extra money.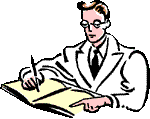 What are we specialized in?
We are specialized in Java applets, servlets, JDBC, JavaScript, GUI application design and programming.

What do we offer?
Besides the applets we show on our web site, we also write custom-made applets and servlets tailored for specific needs. If you wish to seek our services, please contact us with the following information:
A detailed description of the applets/servlets
Any document, hyper-link or image that could provide supplementary information
The price of the applets or servlets will depend on the complexity of the applets/servlets as well as the terms and conditions of usage and distribution of the applets/servlets.
---
Java and all Java-based trademarks and logos used on this site are trademarks of Sun Microsystems, Inc..